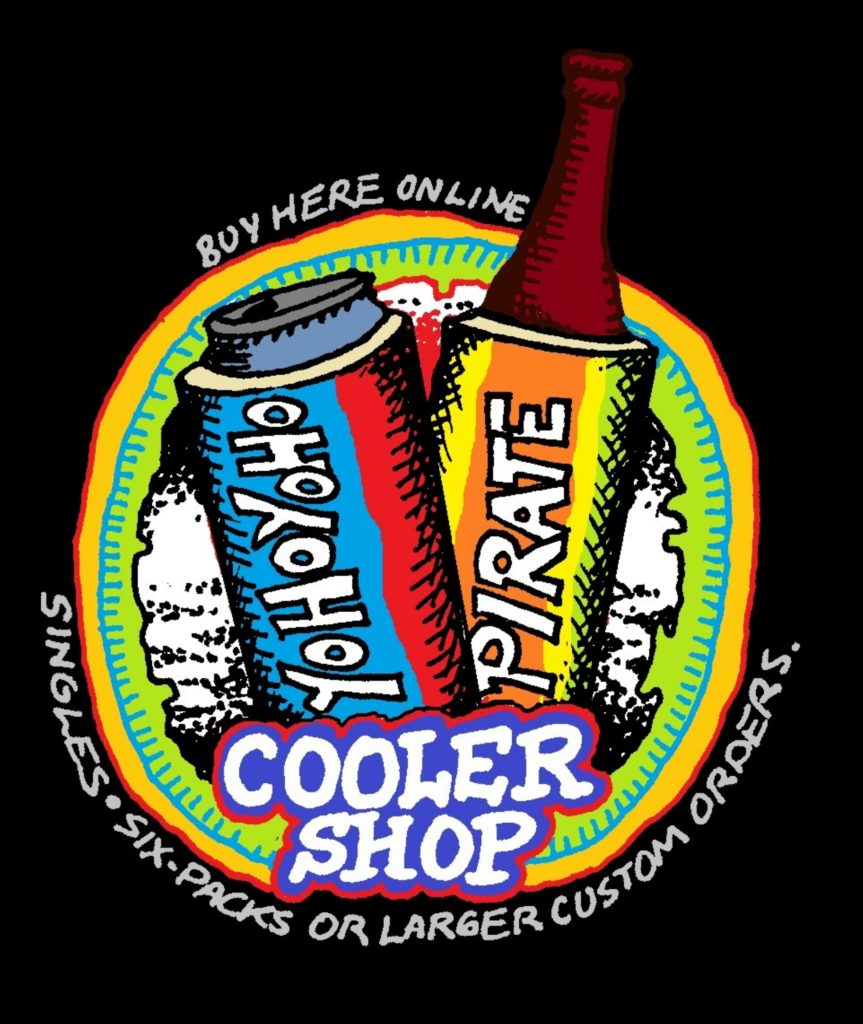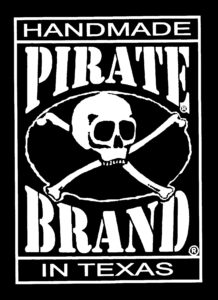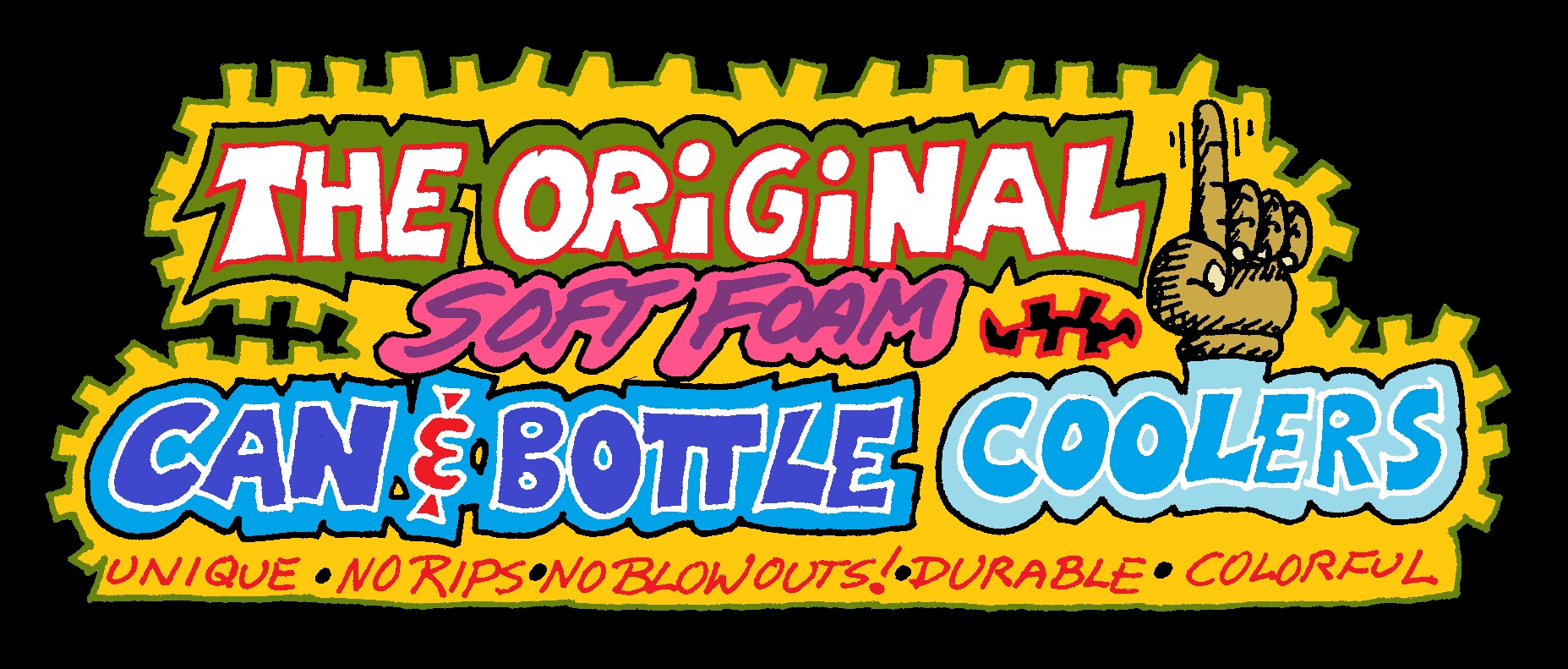 YOU CAN ORDER PIRATE BRAND SIX PACKS OR LARGER CUSTOM
PRINTED ORDERS OF CUSTOM PRINTED COOLERS HANDMADE IN
TEXAS.
SOFT FOAM COOLERS
ORDER EITHER 6 BLACK OR 6 WILD OR 6 MIXED BLACK AND WILD COOLERS PRINTED WITH THE PIRATE BRAND ART.
THEY FIT 16 OUNCE CANS, 1/2 LITRE WATER BOTTLES, AND LONG NECK BOTTLES
KEEP YOUR DRINK COLD FOR HOURS
PRICE: SIX PACK $36.00
TO ORDER CUSTOM IMPRINTED COOLERS, PLEASE PHONE, AND WE CAN GIVE YOU ALL THE DETAILS AND HELP YOU WITH YOUR  CHOICES.
MINIMUM CUSTOM PRINT ORDERS START AT 100 COOLERS.
PRICES: TALL COOLERS $3.00ea. PLUS SETUP AND SHIPPING
call: 888-99-PIRATE (888-997-4728) email: kevinbrucebrown@gmail.com

© Copy Right Pirate Brand 2016. All rights reserved